Why the Cloud Is Safer Than You Think
Today's cloud poses fewer security risks than ever before. There are several reasons for that:
Reputable, established cloud providers have the resources to ensure cloud security
Cloud data management strategies build in security for cloud data
Market-leading cloud providers make compliance the cornerstone of their solutions
Top cloud providers carefully monitor threats.
Cloud Providers Have the Resources to Ensure Cloud Security
Major cloud providers have employees and facilities across the globe. When it comes to ensuring cloud security, they have more resources than your company.
Your IT staff doesn't have the funding or the manpower to devote to cloud security exclusively. Nor should they – it's not their core competency. On the other hand, cloud providers like Microsoft Azure specialise in cloud security. By using Azure, you have peace of mind that your data is safe in the cloud.
Cloud Providers Prioritise Cloud Data Management Strategies
The cloud data management strategies put in place by cloud providers is another feature that keeps your data safe in the cloud. These strategies keep cloud data safe and make sure that it's accessible to the people who need it most.
Azure's cloud data management strategy emphasises scalability, responsible data democratisation, and meeting (if not exceeding) compliance requirements. Microsoft accomplishes this by building a clear set of data standards into the engineering process, meaning that cloud data management was a high priority from the outset.
'Azure's cloud data management strategy emphasises scalability, responsible data democratisation, and meeting compliance requirements.'
Cloud data management is closely linked to the fact that major cloud providers have the resources to devote to those areas. Your IT staff doesn't have the time or expertise to develop cloud data management strategies.
Compliance Comes First for Cloud Providers
Cloud providers understand the regulations in all of the countries in which they operate, and that means you won't have to worry about compliance issues. That doesn't mean that compliance gets in the way of productivity or efficiency, though. When you use a cloud provider, you won't even notice that they've taken steps to ensure cloud security because it's seamless.
Using a cloud provider means that you'll comply with regulations in whichever jurisdiction(s) you operate. Cloud providers remove that burden from you, so you can concentrate on what your business does best.
Top Cloud Providers Carefully Monitor Threats
The cloud offers hackers and criminals a number of ways to breach systems, including:
Persistency attacks
Attacking data science tools
Infecting legacy tools through bots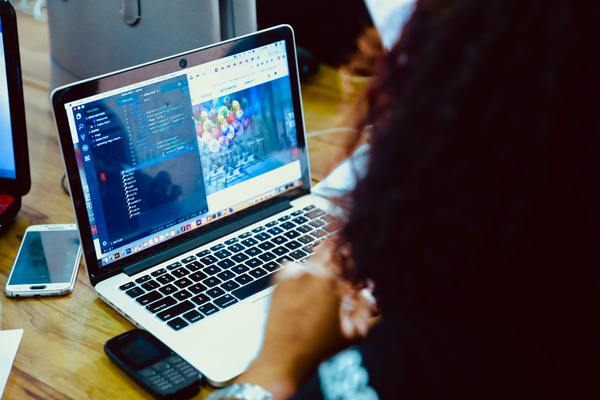 Ask yourself this: do you have the resources to monitor cloud security threats around the clock, every day, all year long? It's not likely you do, but cloud providers have the resources and time – in fact, that's part of the services they offer to clients.
By choosing a cloud provider, you can rest assured that someone is constantly monitoring security threats to keep your organisation safe.
Microsoft Azure Keeps You Safe in the Cloud
Azure protects your cloud data through:
Multi-layered security across physical data centres, infrastructure, and its internal operations
State-of-the-art security delivered through Azure's global data centres
Its 3,500-member strong team of cloud security professionals.
Moreover, Azure has built-in controls, such as:
Identity management and control access
Network security
Key and certificate management
Centralised visibility into your Cloud environment.
Identity Management and Control Access
You want to ensure that only the right people can access your systems, and that's where the access controls and identity management built into Azure can help. It uses Azure Active Directory, a multi-tenant, cloud-based directory and identity management service that combines core directory services, application access management, and identity protection in one solution. Active Directory can also monitor suspicious activities, like when someone tries to log into the system from an infected device.
Furthermore, Azure Active Directory includes role-based access control, which gives users access based on their role in the company. For example, if Jenny is in an admin role, she probably doesn't need to see next year's budget projections, and Active Directory makes it easy to be sure she doesn't by preventing access to those documents based on user roles.
Network Security
Azure offers built-in network security defences to prevent breaches and attacks. There are native controls, like the Azure Firewall and the web application firewall in the Application Gateway, as well as third-party offerings in the Azure Marketplace (like next-gen firewalls).
Moreover, Azure's ExpressRoute extends on-prem networks into Microsoft's cloud over a private connection through a connectivity provider. ExpressRoute doesn't expose cloud data to the risks inherent on the Internet, so it stays safe and confidential.
Key and Certificate Management
With Azure Key Vault, you can securely store API keys, passwords, certificates, and cryptographic keys. It supports vaults and managed HSM pools.
Azure safeguards keys with industry-standard algorithms, key lengths, and hardware security modules. It also protects keys by shielding them from applications – the Key Vault handles all of the cryptographic operations for the application.
Centralised Visibility into Your Cloud Environment
Azure's Security Center unifies security management and provides advanced threat protection across hybrid cloud workloads. Your cloud security information resides in one place, so you save time and effort while gaining visibility.
It assesses your environment and delivers insights into all of your resources (including their security status). Additionally, the Azure Security Center offers threat prevention recommendations about your workloads and security alerts when it detects threats. It's also flexible – you can set your policies to run on management groups, across subscriptions, and even for a whole tenant.
Enlighten Designs Helps You Achieve and Maintain Cloud Security
For over two decades, Enlighten Designs has offered amazing digital experiences to its customers, including cloud security. We're a proud partner of Microsoft; in 2020, we won the Partner of the Year Award for New Zealand. To learn more about why the cloud is a safer place for your data, Contact Us