3 Key Elements of the Modern Data Warehouse
July 10 2019
When you hear the term "data warehouse," you most likely think of a centralised repository of information. For a long time, that's all a data warehouse was. However, times are changing, and so are data warehouses.
What elements must a modern data warehouse possess? There are three essential characteristics that modern data warehouses should have:
Excellent performance at any scale
The ability to scale without limits
Increased usability.
What do these elements really mean, and how can you recognise which data warehouses meet these standards?

Excellent Performance, At Any Scale
There was a time when you had to sacrifice performance for scale. You could only process but so much information at a time if you wanted that process to be efficient. Larger quantities of data would simply take too long to evaluate.
You may remember having to buy more hardware than you needed, just to keep up with demand. You may ruefully recount having to throttle usage to ensure that everyone else had enough computing resources. However, those days have passed.
"There was a time you had to sacrifice performance for scale."
Thanks to cloud architecture, you no longer have to sacrifice performance for scale. Because cloud computing is so powerful, you don't have to worry about devoting resources to analysing large data sets.
Moreover, cloud data warehouses offer flexibility; you can buy as much or as little power as you need to get the job done. No matter how much compute power you buy, the results won't be slower.
The Ability to Scale without Limits
The increase of data within the enterprise has been and will continue to be exponential. Researchers estimate that the amount of digital information will grow from 33 zettabytes in 2018 to 175 zettabytes by 2025, a compound annual growth rate of 61 percent.
"The amount of digital data is set to reach 175 zettabytes by 2025."
This data comes from a variety of sources: social media, mobile devices, and sensors, just to name a few. These sources of information are not going to cease; if anything, there will be more streams of information coming into the enterprise. You need the right kind of data warehouse to handle all of that data.
That's why it's crucial that a modern data warehouse be able to scale without limits. You don't know how much information you're going to need to store and analyse in the future, so you don't want to restrict yourself unnecessarily and miss out on new opportunities for growth.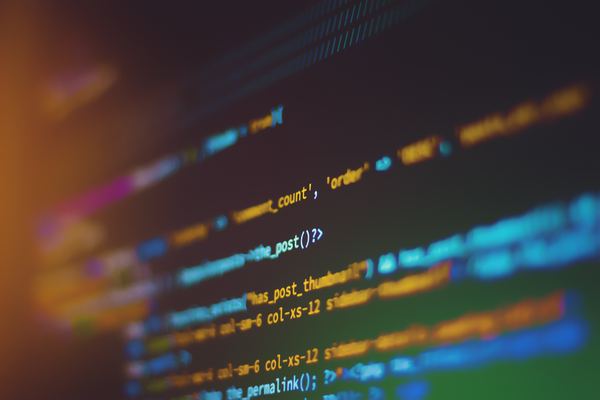 Increased Usability
As mentioned earlier, data warehouses are no longer just places to store information. Today, they have to add value by providing analyses, by being more secure, and by being easy to manage.
The reason this element made it to the list is that today, the enterprise generates a staggering amount of data. Additionally, customers create a great deal of information, too. By 2020, the entire digital universe is expected to reach 44 zettabytes.
"The entire digital universe is expected to reach 44 zettabytes by 2020."
That information can be valuable… if it's properly analysed. When your data warehouse has built-in analytics capabilities, it becomes easier and faster to understand what's going on at your firm and what steps you should take next.
Security is another crucial component in the modern data warehouse. Threats to cybersecurity only continue to proliferate. Your data warehouse must be secure so that you can keep confidential information (that which belongs to your company as well as that which belongs to your customers) safe.
"Your data warehouse must be secure to keep confidential information safe."
Ease of management is another important factor. Managing a data warehouse is most likely not your core business competency. So, why should you spend time and resources doing so? A modern data warehouse with built-in management capabilities saves time and money.
Microsoft Azure SQL Data Warehouse: Your Top Choice for a Modern Data Warehouse
You can find the aforementioned elements of a modern data warehouse in a single solution: Microsoft Azure SQL data warehouse. The Azure SQL data warehouse provides excellent performance at any scale, the ability to scale without limits, and increased usability.
Thanks to the release of the Compute Optimized Gen2 tier in 2018, Microsoft has been able to set the industry standard for fastest query performance and highest query concurrency. The company has been recognised as a leader in price/performance through TPC-H benchmarks for cloud data warehousing.
"The Azure SQL data warehouse offers the elements of a modern data warehouse."
Moreover, the Azure SQL allows you to scale without limits. Thanks to the best Databricks integration in the industry, you can build powerful real-time analytics solutions and stream, train, and publish streaming data frames coming from IoT devices or web sources on Azure. Microsoft has decreased the latency between data ingestion and insight, so you can get more out of the Azure SQL data warehouse.
One of the most exciting announcements Microsoft has made recently is that the company has enhanced the usability of the Azure SQL data warehouse. These enhancements make the data warehouse easier to manage, more secure, and allow it to provide better insights.
"Microsoft recently announced that the company enhanced the usability of the Azure SQL data warehouse."
Azure Data Studio, a feature within Azure, allows users to render dashboard widgets so they can gain insights into their data warehouse's performance. The insights extension enables you to apply best practices when monitoring, managing, and tuning your data warehouse, and you'll no longer need to monitor the warehouse to detect data skew or suboptimal statistics. In addition, you will receive enhanced data protection and recovery through accelerated and flexible restore points for your workloads.
Enlighten Designs: Helping You Implement a Modern Data Warehouse
Enlighten Designs has over 20 years of experience in creating amazing digital experiences for our customers. We're a proud partner of Microsoft, and we were named a finalist in 2017 in the Partner Awards for our work with data platforms and analytics. To learn more about how we can help you modernise your data warehouse, contact us today.