What Is the Modern Workplace, and How Does Cloud Migration Enable It?
The modern workplace represents an evolution from the traditional workplace. In the traditional workplace, you'd walk into an office and most likely work in a cubicle all day. You wouldn't collaborate much with your coworkers.
In contrast, the modern workplace breaks down those silos. Many employees work remotely, and collaboration is encouraged.
'Cloud migration drives the modern workplace by powering communication technologies'
Whichever way you look at it, cloud migration is a driving force behind the modern workplace. It powers the communication technologies that enable collaboration from anywhere: email, video conferencing, chat, file sharing, and phone calls.
What Is Digital Transformation?
When you talk about the modern workplace and the cloud, you can't leave out the topic of digital transformation. Digital transformation is a radical rethinking of how an organisation utilises people, processes, and technology to change its performance.
It's not a monolithic concept – the way that one company embarks on its digital transformation journey will look different to another. Moreover, it's important to understand what digital transformation isn't:
It's not a single technological solution
It's not a one-step process
It's not finite – there's no endpoint to digital transformation.
You have to change your processes as well as your employees' mindset for digital transformation to succeed.
Why Does Digital Transformation Matter in 2021?
In 2021, businesses can no longer afford to ignore the importance of undergoing a digital transformation. Why?
It makes you more agile
Employees, customers, and partners expect it
Your competitors are already doing it.
Digital Transformation Makes You More Agile
This past year has offered an excellent example of why it's necessary to embrace digital transformation. In 2020, lockdowns around the world forced employees to work from home.
Companies who had already embarked on a digital transformation were better positioned to deal with the situation – they had the infrastructure, policies, and procedures in place. They were more prepared to weather the storm and continued operations remotely.
As New Zealand marks one year since our first and strictest lockdown began, we recognise our good fortune - there are still some countries with organisations working from home.
Employees, Customers, and Partners Expect You to Be Digital
In our personal lives, we're used to performing many activities online. Because of this, we expect the companies with whom we deal with, at the very least, have a digital presence.
That mindset has extended into the workplace; not only do employees expect companies to be on a digital transformation journey but so do their customers, partners and suppliers.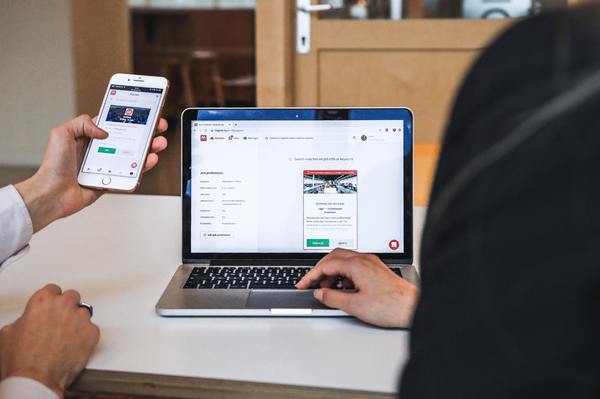 Your Competitors Have Already Launched Their Digital Transformation
There's an excellent chance your competitors have already launched their digital transformation. It's easier to work with them because they've overhauled their processes. As a result, it makes your competitors a more attractive option than you. You can't expect to stay in front of the pack if you're trailing behind with digital tools.
How Cloud Migration Enables Digital Transformation
Cloud migration alone doesn't mean that you've undergone a digital transformation. However, cloud migration enables digital transformation by powering the tools you need for a modern workplace, such as:
Collaboration tools
Business applications
Mobile applications and infrastructure
Access to trusted data anywhere.
Collaboration Tools and the Cloud
Gone are the days where all meetings were expected to be face to face. Nowadays, you work with teams, partners and clients across cities, countries and timelines. That's where collaboration tools come in. They allow you to chat, video conference, email, share files and make phone calls.
These collaboration tools are all powered by the cloud. Cloud migration lets your employees work from anywhere without sacrificing access to the same tools they'd have at the office. 2020 taught us that remote collaboration is paramount for business continuity - without the cloud, the ability of so many organisations to keep going would have been impossible.
Business Applications and the Cloud
To get work done, employees need access to the trusted business applications they use. Otherwise, they'll turn to applications that:
Aren't secure enough for enterprise use
Don't allow them to collaborate effectively
Don't have all the features they need to get the job done
Waste your licensing fees.
With cloud migration, your trusted business applications are available in the cloud, so employees can:
Get their work done efficiently
Avoid security risks from using apps not sanctioned by IT
Collaborate effectively
Ensure your licensing fees are being fully utilised.
Mobile Applications and Infrastructure and Cloud Migration
In the modern workplace, it's common to find employees working remotely. They might be salespeople in the field, employees who have to travel for work, or choose to work remotely because of the flexibility it offers. However, they can't do that without mobile applications or a secure and robust infrastructure to support them.
Cloud migration is the driving force behind that robust, secure mobile infrastructure. In turn, that infrastructure allows companies to deliver trusted mobile applications so employees can get their work done and collaborate safely.
The Connection between Access to Trusted Data and the Cloud
Today's enterprise is awash in data. Information comes in from various sources, yet how do you know what's reliable and trustworthy? Moreover, can you depend on that data to make the right decisions for your business?
The need for trusted data in the enterprise is critical, especially as many employees work remotely. Cloud migration makes trusted data sources available in the cloud, giving you peace of mind that you have the right information to make decisions. Employees can connect to them wherever they are, whenever they need to.
Move to the Cloud in 2021 with Enlighten Designs
Enlighten Designs' expertise and experience in cloud migration, digital transformation, and enabling the modern workplace has created amazing experiences for our clients. To learn how we can help you migrate to the cloud to embrace the digital transformation, Contact Us