Process Optimisation
If someone were to ask you how long it takes to access the data you need when you need it, how would you respond? Would you say it was a smooth and efficient process? Or, would you hesitate, perhaps fudging the answer a bit?
Data estate modernisation offers the chance for process optimisation. One of the added benefits of process optimisation is lower costs.
"Data warehouse modernisation paves the way for process optimisation."
One of the things that data warehouse modernisation allows organisations to do is to simplify data analysis (which will come up again later in the article). Azure's data warehouse modernisation provides you with resources to analyze your information quickly and easily, which means you can save money on data scientists.
Additionally, data estate modernisation gives you the tools to predict your data warehouse's maintenance needs. That is also a source of cost savings; when you know in advance what issues you face, you won't have to deal with expensive emergencies that lead to even more costly downtime.
"Data warehouse modernisation eliminates costly information silos"
Another way that data warehouse modernisation optimises processes is by eliminating information silos. You're most likely storing information in various locations across your company, which is problematic for a few reasons: some of that information might be duplicated (and as a result, possibly inaccurate) and if data isn't all in one place, it takes longer to find it. Modernising your data warehouse gets rid of those silos, saving you time and thus money.
Carnival Maritime, the Costa Group's marine service unit, offers an excellent case study of process optimisation thanks to data warehouse modernisation. The company worked with partner Arundo to capitalise on the systems the organisation already had in place. Arundo uses Azure SQL Data Warehouse to apply advanced analytics to customer data; in the case of Carnival Maritime, Arundo was able to analyse historical data sets along with data that captures the speed and position of the ships, age and nationality of the passengers, and historical weather data to better understand exactly what drives water consumption. With that information, Carnival Maritime can determine when it's most cost-efficient to produce its own water, which saves the company money.
Scalable Data Analytics
Ray Bogg, vice president of Small and Medium Business Research at IDC, remarked in an interview:
"The benefits of advanced business intelligence can come not just from better [or] faster answers to current business questions, but from an appreciation of what the most important questions are that aren't yet being asked."
Data warehouse modernisation allows you to get more out of your data so that you can ask those questions.
How so? Modernising your data warehouse will allow you to ask questions about historical, relational data, but also, you'll be able to ask questions about all of your data, regardless of the type, volume, or location as well as take advantage of advanced technologies such as machine learning.
"The benefits of advanced business intelligence comes from the questions that haven't been asked yet."
One of the ways in which data estate modernisation allows companies to get more out of their data is through scalable data analytics. This is a crucial capability, as 90% of the information in the world was created between 2016 and 2017. There's more data than ever being generated by the enterprise as well as coming into the enterprise, and that information has value; you don't want to miss out on that value because your data warehouse isn't up-to-date.
Azure's modern data warehouse technology can increase the number of data sets handled by ten times. Some organisations that have modernised their data warehouses noted that in the time it took them to analyse 10,000 customers, they can now analyze 100,000.
"Data warehouse modernisation can increase the number of data sets handled by ten times."
With the right data warehouse modernisation technology, you can provision and scale computing power to thousands of cores in a matter of minutes. Moreover, you can easily connect and integrate your information. Technological advances enable rapid intake from multiple data sources without having to use different tools.
Scalability is a crucial capability – it enables companies to quickly analyse information that can drive the firm forward. Speedy data analysis allows for seizing the right opportunities at the right time so you can maintain a competitive advantage.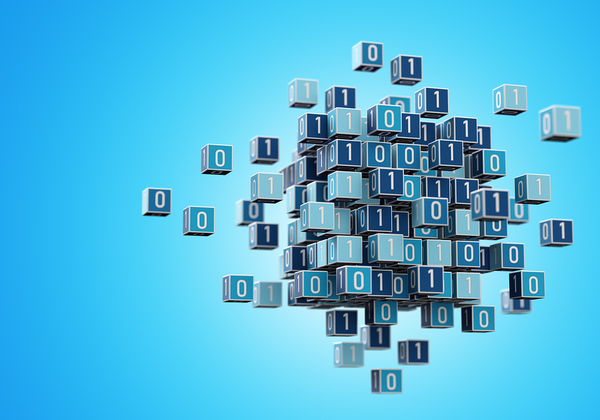 Better Data Protection
If someone were to ask you how secure your data is, how would you respond? Would you hesitate before you said, "It's very secure, thanks for asking"? If you want to better protect your information, data estate modernisation is an important step to take.
Regardless of the organisation or its industry, data warehouses contain valuable information. That information could be financial, proprietary, or customer data. Whatever it is, hackers and criminals want it.
"Data warehouses contain valuable information, and criminals want it."
Although many companies realise that improving the security of their data estates is essential, those measures are a hassle. Before the advent of certain technological advances, you had to redesign and redeploy the data warehouse every time you wanted to change security policies. There also used to be a negative impact on query performance.
Moreover, Azure's data warehouse modernisation solutions allow you to apply granular security directly in the database tier. These solutions also offer a centralized security management console so that it's easy and fast to make security changes.
"Before the advent of certain technological developments, implementing certain data warehouse security measures was a hassle."
The right data estate modernisation solution will also provide other security measures, such as service endpoints, threat detection capabilities, and data encryption. Additionally, the right vendor will be an industry leader in compliance, having received dozens of certifications from countries and industries that it has the highest data security standards around (such as Microsoft Azure).
Even moving information into a data warehouse doesn't have to be fraught with risk. Today, data warehouse modernisation solutions offer secure methods to migrate information so that unauthorised personnel don't have access to your most valuable data.
"The right data warehouse modernisation solution will have a host of built-in security measures."
It seems like every week, there's another security breach story in the news. Choosing Azure's data estate solution ensures that your information will be kept safe (as will your reputation).
The Bottom Line
Modernising your data warehouse has a number of benefits: it saves time and money by optimising processes, it allows you to scale up your analytics so you can get more out of your data, and it better protects your information to keep it safe from hackers and criminals. To learn more about the benefits of data warehouse modernisation, contact us today for a free consultation.