What Is User-Centred Design?
User-centred design describes design processes in which end-users influence a product or service's ultimate look and feel. It refers to both a philosophy and a set of design methods. User-centred design isn't confined to a single industry, product, or service; there are many offerings on the market that incorporate it.
What Are the Benefits of User-Centred Design?
Employing user-centred design for your business can:
Improve your credibility.
Boost your competitiveness.
Reduce your resource burden.
Lessen project risk.
Lower support costs.
Increase conversion rates and sales.
Increase efficiency.
Increase engagement.
Lead to higher ROI.
Improving Your Credibility
When you implement user-centred design, you gain credibility with your end-users. You show them that you care and understand their needs.
User-centred design involves gaining a deep understanding of the user experience. Regan Vause, UX Design Lead at Enlighten, noted that user-centred design isn't about trying to solve a business problem; it's about trying to solve a problem users face. Showing them that you put their needs first goes a long way toward establishing trust with them.
Boosting Your Competitiveness
User-centred design also makes design firms more competitive. Successful user-centred design projects show that you put your users first.
End-users want to know that they're dealing with a company that puts them first, that's going to put the effort into truly understanding their user experience so that they have a better product or service at the end of the day. By offering that, you'll make yourself more attractive to customers and you'll attract more business.
Reducing Your Resource Burden
The design process is resource-intensive. Designers devote their time and effort to making the best possible product for the client. Yet, it's not unheard of for a designer to work around the clock on a project, only to be told that he or she has missed the mark. User-centred design helps you avoid that problem.
It might seem as though user-centred design would require more resources, but that isn't the case. Because designers request feedback repeatedly, they'll get a better sense of what the client actually wants sooner. They won't waste their time on creating a finished product that's ultimately rejected. As Vause pointed out, investing time and effort into highly-rendered designs can lead to squandered resources.
Reducing Project Risks
There will always be some risk in every project you undertake. However, user-centred design lowers the risks you take because there's a much higher likelihood you're satisfying the customer.
Vause commented that user-centred design is about involving the client to the greatest extent possible in the design process. Clients who aren't involved don't get a chance to provide valuable feedback about the project's direction. There's a much higher chance that they won't be satisfied with the designer's work because they feel it didn't meet their specifications. On the other hand, designers who use the user-centred design approach assume less risk because clients are exposed to the design process as it unfolds; they have more of a chance to redirect the project if they feel it's going off the rails.
Lowering Support Costs
If you're using user-centred design products or services, you'll reap the benefit of lower support costs. Taking the user experience into account during the design process yields an easier-to-use finished product.
When products are intuitive and easy to use, end-users won't experience confusion or frustration. As a result, they'll turn to the help desk less because it will be simpler to use the product or service.
Increasing Conversion Rates and Sales
Another benefit of user-centred design is increased conversion rates and sales. This applies to design organisations and end-users alike.
Let's say you redesign your firm's flagship application after incorporating end-user feedback. It's now easier to use, which means you're more likely to see people moving further along in their sales journey. In fact, you'll probably also see higher sales, because you're making it easier to buy from you.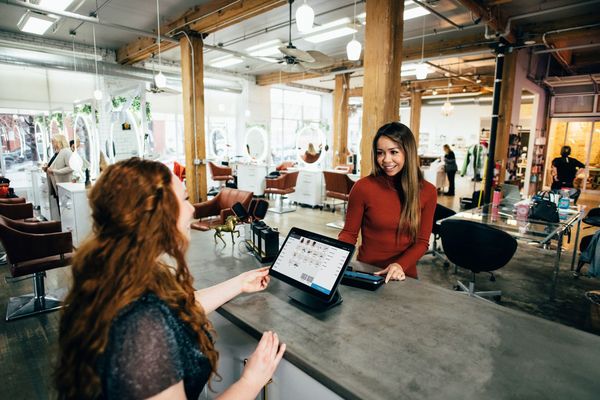 Increasing Efficiency
This is an advantage that applies to end-users. If your firm has implemented user-centred design internally, you'll see efficiency gains, too.
User-centred design makes end-users more efficient because when the design is based on user experience, it's easier and faster to complete tasks. They're not spending time and energy figuring out how to get something done; it's intuitive.
Increasing Engagement
'Engagement' means that users interact with a brand. You want to see user engagement; it means that end-users utilise your product or service.
User-centred design leads to increased engagement because users are at the heart of the design process. They feel valued. Someone is taking their opinions seriously; someone wants to make their user experience better. This benefit can also lead to increased conversions and sales.
Achieving a Higher ROI
One of the most compelling reasons to adopt user-centred design is that these projects have a higher ROI. This holds true for the designers as well as the end-users.
As mentioned earlier, designers waste less time on finished products that don't meet user requirements, while the company builds credibility and increases sales. End-users have lower support fees and higher satisfaction. Everyone wins.
Enlighten Designs: Helping You Reap the Benefits of User-Centred Design
Since 1998, Enlighten Designs has delivered excellent user experiences to its clients. Our expertise in user-centred design allows us to design products and services that are a delight to use. To learn more about how you can make user-centred design work for you, download our User Experience Guidelines white paper.