What Is a Hybrid Architecture for a Data Warehouse?
A hybrid architecture for a data warehouse is when distributed data spans across on-premises and cloud systems. Within a hybrid architecture, information is stored, processed, and served up.
The reason it's called a "hybrid" architecture is because the architecture handles data that's on premises as well as in the cloud.
What to Think about When Dealing with Hybrid Architectures
There are several issues that you must consider when you've got a hybrid architecture for your data warehouse:
Security
Monitoring
Performance and scalability
Business continuity
Governance and compliance
Security
For data warehouses of all stripes, security is a crucial issue. Yet, the cloud creates an additional security challenge for data warehouses. There are four factors to consider when it comes to security:
Network security
Access management
Threat protection
Information protection
The cloud can make all of these components vulnerable, because IT professionals are no longer dealing with just on-premises systems. Information is everywhere, your systems are everywhere, and as a result, security risks abound. That's why you need to secure your networks, manage access to systems, protect against threats, and keep your information safe.
Monitoring
The topic of monitoring is closely connected to security, yet also extends beyond it. Monitoring a data warehouse with a hybrid architecture focuses on defending systems from external (and internal) threats as well as making sure all systems function properly.
Due to the distributed nature of the cloud, monitoring data warehouses with hybrid architectures is a challenge. It can be difficult to gain visibility into the warehouse due to its sheer complexity.
Performance and Scalability
One of the benefits of a hybrid data architecture is that it scales quickly and affordably. Yet, that might also mean that you're sacrificing performance—you may not be able to obtain the data insights you want when you need them.
You can't afford to sacrifice either scalability or performance with a data warehouse utilising hybrid architectures. Being able to quickly gain insight into your business is one of the most compelling reasons to move to the cloud, so if it doesn't work when you need it, you've got a problem.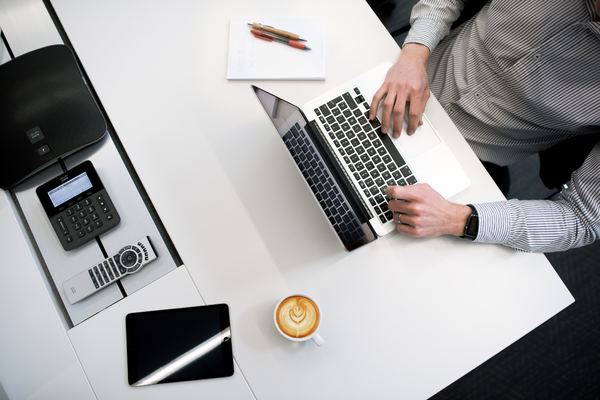 Business Continuity
It's no longer a hypothetical question to ask what would happen if a disaster were to hit your business. You have to be prepared for any eventuality. The question becomes, can your hybrid architecture data warehouse handle a disaster?
If you're using a hybrid architecture, can you trust your cloud services provider to ensure business continuity in the event of a disaster? Will you be able to access your data even if you can't get into your office, because your cloud services provider has data centres in remote locations? With man-made and natural disasters becoming ever more common, these are scenarios you could be facing, and you need answers that will give you peace of mind.
Governance and Compliance
Using cloud services can lead to governance and compliance issues. If you're using a hybrid architecture for your data warehouse, your information must be handled in a way that is legal (and not just in your jurisdiction—depending on your customer data, laws from other jurisdictions could apply) as well as safe.
When you use hybrid architecture, you remove the burden of governance and ensuring compliance to a certain extent. However, just because it's no longer your burden to bear doesn't mean the issue has disappeared. You need a cloud services provider you can trust; one that will put governance best practices in place and has a good track record on compliance.
Microsoft Azure: Simplifying Hybrid Data Architectures
Microsoft Azure's family of products for hybrid data architectures simplify them because:
They secure data using the highest industry standards
They give you insight into your applications and services
They provide reliable performance and scalability
They offer end-to-end application recovery to ensure business continuity
They abide by some of the highest governance standards in the industry.
Securing Data
Azure is known for its high security standards. To protect information in hybrid data architectures, Microsoft uses a variety of security measures to:
Authenticate users
Authorise users
Encrypt data
Control access based on roles.
Insight into Applications and Services
Azure gives you insight into your information and systems in hybrid data architectures. Azure's solutions for monitoring and gaining application insights tell you about:
Base-level infrastructure metrics and logs
Important monitoring events for a given subscription
What's going on with your live web application.
Reliable Performance and Scalability
With Azure, you don't have to worry about losing performance as you scale. Moreover, it's easy to scale up if you need to (and you have the option of scaling down, too).
Ensuring Business Continuity
Unfortunately, the idea of disaster striking isn't so remote. Man-made and natural disasters are now frighteningly commonplace. However, these disasters don't have to impact your business.
Azure replicates your virtual machines as well as applications, so you'll still be able to work even if you can't access your bricks-and-mortar office.
Governance and Compliance Standards
Microsoft takes governance and compliance seriously. The firm has obtained over 70 compliance certificates and attestations from countries, regions, and industries.
Enlighten Designs: Helping You Handle Hybrid Architectures for Your Data Warehouse
Enlighten Designs has over two decades of experience helping clients navigate the changing data landscape. We're proud Microsoft partners, having achieved Gold status in Data Platforms and Analytics. To learn how Enlighten can help you navigate the complexities of hybrid data architectures, contact us.