What Is a Content Management System?
To understand why you need a CMS in 2021 and beyond, let's explore what a CMS does.
A CMS acts as the backbone of your digital presence. It's software that allows you to create and manage content in a centralised location. With a CMS, you can write and publish a blog post within the same platform, rather than spending time and effort managing a selection of point systems.
Why Do You Need a CMS in 2021?
Here are the top reasons you need a CMS in 2021:
It makes it easier to create and manage content
You don't necessarily need a lot of technical experience
It's faster than relying on a developer
It's easier and more affordable to customise your site
It's easy to collaborate on creating content
It's secure
A CMS Makes It Easier to Create and Manage Content
Let's say your company will be hosting a webinar and you want to publicise the event on your website. With a CMS, you can create a landing page quickly and easily.
Just log into the CMS and start building the page. You don't have to contract a developer (more on that later), and when you're done, you can publish the page yourself.
You Don't Need a Lot of Technical Experience to Use a CMS
With the right CMS, you don't need a lot of technical experience to create content. That's right - you don't need to know much - if any - code at all.
For example, Lauren from Marketing, who writes the company's blog posts, doesn't need to be an HTML expert to open up the CMS and write a post. She's not waiting around for a developer to format and post what she wrote, which brings us to our next point…
Using a CMS Is Faster Than Relying on a Developer
If you don't have your own CMS, you rely on a web developer. Unless you have a web developer in-house, your most likely out-sourcing to someone who works with several other clients. That means that when you need something, you're waiting in a queue.
We'll go back to the example of a company hosting a webinar. When you're hosting an event, you can't afford to lose time while you're waiting for a developer to get around to creating the event page. There's a tight timeline – if you put up the event page too late, attendees won't be able to register, or they'll miss the webinar entirely.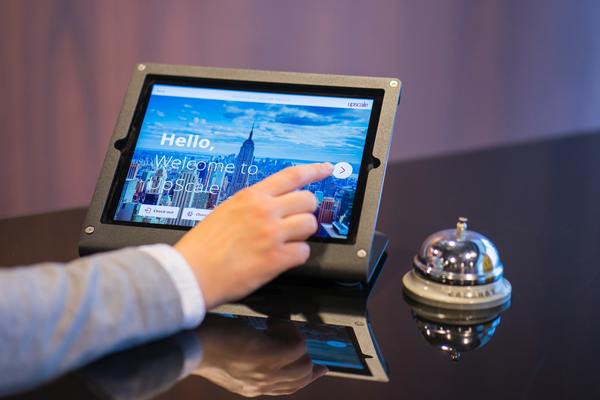 It's Easier and More Affordable to Customise Your Site with a CMS
Another benefit of a CMS is that it's easier and more cost-effective to make changes to your site, simply because you're in control.
Let's return to the example of the company blog. Rachel wants to write a new blog post but she can't post it to her company's website because, unlike Lauren, she doesn't have a CMS and has no coding experience. Instead she relies on a web developer to do that. Remember, every time a web developer has to change your site - and that includes uploading new blog posts - it costs your organisation time and money.
If Rachel's company had a CMS, they wouldn't pay a developer to complete the task every time they needed to publish a blog post; instead, Rachel would be able to do that herself. In addition, she would be able to see the changes instantly and not have to wait for a developer to work on it, show her the finished product, and then engage in a back-and-forth about whether any changes need to be made.
It's Easier to Collaborate on Content with a CMS
A CMS allows more than one person to add content or make changes to a site. We'll go back to Lauren with the CMS and the company blog. Let's say Lauren just writes it, but her boss Mike edits and approves it.
With a CMS, Mike logs in and reviews what Lauren wrote. He makes a couple of changes here and there and then publishes it. You can clearly see how a CMA makes collaboration far simpler - and faster.
A CMS Is Secure
Choosing a CMS means that you're prioritising security for your website and your organisation. CMS's offer integrated security, meaning there aren't vulnerabilities in your website that would make it simple for a hacker to access your systems.
A CMS in Action: A Case Study
Decision-makers at the Morrinsville Medical Centre realised their website wasn't meeting the back-of-house team or end-users' needs or expectations, with limited usability and pretty poor design standards. Morrinsville Medical Centre turned to Enlighten Designs to help them redesign the organisation's site.
Enlighten chose a CMS described as 'flexible, neat, and budget-friendly' that offered a very positive user experience.
This CMS enabled staff at the Morrinsville Medical Centre to easily create structured content, such as blog posts and updates to pages. With simple content management tools, employees can now create new content and publish it without a hassle.
Morrinsville Medical Centre has reaped the benefits of a website with a robust, user-friendly CMS at its core. Since implementing the new CMS, more patients have registered for online health management tools and the 'Contact Us' page has seen a huge boost in functionality. Employees praised the ease of navigating and using the CMS's back-end – it makes their jobs less stressful and allows them to be more productive.
Enlighten Designs: Helping You Implement the Right CMS in 2021 and Beyond
For over two decades, Enlighten Designs has delivered amazing digital experiences to clients, including easy-to-use, highly functional Content Management Systems. To get a health check on your existing site and learn more about why you should use a CMS in 2021, contact us about out our Web Health Check package.