What Does 'Effortless Collaboration' Mean?
To understand how effortless collaboration enables business success at the modern workplace, let's examine what the term means in the first place.
Take a second to think about how easy it is to work with your colleagues. Can you schedule a meeting, chat, or share files within the same application? Or, do you have to use several disparate applications to get anything done? Moreover, is working with colleagues on distributed teams frustrating or hassle-free?
Effortless collaboration means just what it sounds like: it's easy to work with others within your organisation. It doesn't matter whether they're sitting down the hall or across the world. Effortless collaboration enables you to share ideas and information as well as to get things done faster.
The Relationship between Effortless Collaboration and Business Success
The connection between effortless collaboration and business success is closer than many people think, although that wasn't always the case. Traditionally, the workplace was silo'd; people stayed within their own departments and rarely ventured out of that sphere.
The modern workplace looks much different. In fact, some workplaces today aren't offices because so many people work remotely. Due to the distributed nature of teams, employees have to find a way to work together to get anything done. It's also easier to share ideas and knowledge, making it easier to seize new opportunities and make the business more successful.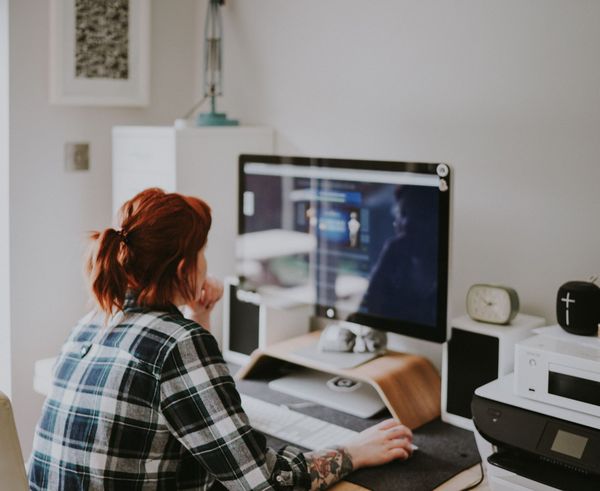 What's Greater than Business Success? Business Transformation
There's something that's even greater than business success – it's deep, long-lasting business transformation. This type of change allows you to weather storms and remain agile in a highly competitive business environment. Effortless collaboration helps you achieve this change.
Business transformation is vital for your company's long-term success. It's not just that the world is changing – it's that the world has already changed, and you need to keep up with those changes to stay relevant. When your employees can truly work together across teams and departments, not just within silos, you'll achieve effortless collaboration that enables you to stay one step ahead of the competition.
Collaborate
with the Right Tools
How do you achieve effortless collaboration in the modern workplace? It's all about choosing the right tools.
Microsoft has developed solutions that make effortless collaboration an everyday part of the modern workplace:
Modern Workplace
Microsoft Teams
Microsoft Modern Workplace
Microsoft Modern Workplace is an integrated technology platform that prioritises collaboration, productivity, insight, and trust. It leverages the Office 365 toolkit for co-authoring, sharing, collaborating, and communicating within Microsoft Office, Teams, Skype for Business, PBX, and conferencing. MyAnalytics and Power BI deliver insight and intelligence across the organisation for data-driven decision making.
Microsoft 365 runs on Windows 10 Enterprise, a SaaS version of the popular operating system. Windows 10 Enterprise is easy to deploy as well as simple to manage. Additionally, it integrates workplace productivity apps, so employees share information coming out of systems of record. When data comes from these systems, you can trust it, and you can trust the results from it.
Microsoft Teams
Microsoft Teams serves as the hub for teamwork within Office 365. Within Microsoft Teams, you can chat, meet, call, and collaborate in one place.
Chat
In Microsoft Teams, you can chat with your coworkers, whether they're down the hall or in another country. Moreover, you can do it from within the same suite of tools you use to get other work done, so there's no more fussing about with multiple apps.
Microsoft Teams' Chat also makes work fun. Employees can share gifs, stickers, and emojis in group chats or in one-on-one messages.
Meet
Flexibility is an essential component of effortless collaboration. If you want to switch how you're holding a meeting (let's say you want to go from a group chat to a video conference), you should be able to do so easily so that you don't waste time or effort.
The Meet feature of Microsoft Teams lets you go from group chat to a video conference at the touch of a button. In addition, you can hold video conferences for up to 10,000 participants, regardless of where they're located.
Call
Traditional workplaces relied on telephones to communicate. The modern workplace hasn't abandoned telephones completely; rather, it incorporates digital voice calls into effortless collaboration.
Microsoft Teams offers Calls, a suite of digital voice calling options that are reliable, clear, and secure. With Teams calling, Phone System, Calling Plan, or Direct Routing, you know who's entering and leaving the conversation. These options make conference calling stress-free.
Collaborate
Being able to communicate with ease and flexibility is critical for effortless collaboration. However, if you can't quickly share files or edit them, you're not really getting things done any faster or easier.
In Microsoft Teams, you can access, share, and edit Word, PowerPoint, and Excel files. Most importantly, you can do it in real time, so there's no more waiting for a document to be changed so it can be approved.
Enlighten Designs: Helping Organisations Enable Effortless Collaboration
Since 1998, Enlighten Designs has created amazing digital experiences for its clients. Those experiences include effortless collaboration. We're a proud Microsoft partner, having achieved Gold status in the categories of Application Development, Data Platform, and Data Analytics. To learn more about how to make effortless collaboration a reality at your firm, contact us today.