Choosing a CMS: 9 Tips
Here are the nine tips we suggest for choosing a CMS for your firm:
Be patient
Understand your needs
Create a budget
Understand changing customer demand
Understand changing technology
Look for the right CMS vendor
Create a shortlist of vendors
Write an RFP
Evaluate RFP responses
Be Patient
The first piece of advice we'd give when choosing a CMS is to be patient. As we mentioned earlier, a CMS is one of the backbones of your digital presence. This is a choice you have to think about very carefully, and you don't want to rush.
Don't let internal (such as the C-suite) or external (such as vendors) sources of pressure force you into making a decision before you've weighed all factors. That can lead you to make the wrong decision, which can cost your business in the long-run.
Understand Your Needs
Second, determine what you need from your CMS. This tip is both challenging and essential. When you understand what features your CMS should have, you're closer to finding the right CMS.
How do you figure out what your needs are? Gather a diverse team of stakeholders. Your stakeholders aren't just the people who are using the CMS every day—they're also from the IT department and accounting, and even customer service reps who might be fielding questions about your content. While this approach might sound like you'll get many conflicting opinions (spoiler alert: you will), you'll also get a number of vital perspectives that ensure you choose the best CMS for your company.
Create a Budget
Creating a budget involves looking beyond the sticker price. You must also consider:
What are the hidden costs (software upgrades, customisations, customer support, etc.)?
What kind of ROI will you see from the CMS?
What's the cost of not investing in the CMS?
Remember that you get what you pay for, so if you're choosing the lowest quote because you think you'll save money, it might cost you more in the long run.
Understand Changing Customer Demand
This tip might seem as though it should be part of the section on understanding your needs, but we believe it's important enough to stand on its own.
Today's customers are more discerning and more vocal about what they want. Consistently offering them a great customer experience is key to keeping them. Customers want content that is relevant, timely, and based on their previous experience with your company. You need a CMS that will deliver those personalised experiences to customers seamlessly.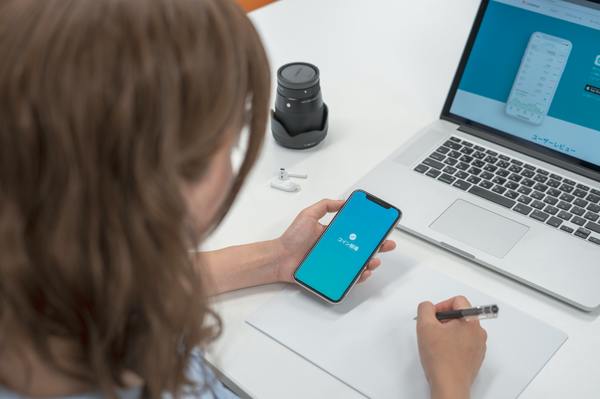 Understand Changing Technology
Understanding changing technology is vital due to the fact technology is changing fairly rapidly. You don't want to choose a CMS that isn't scalable or doesn't integrate with new technologies.
For example, AI is changing the way we market. AI helps marketers understand how a customer interacted with your content, so you can either improve it in the future, or continue doing what you're doing to engage customers.
Look for the Right CMS Vendor
There are five things you should look for in a CMS vendor:
Support — are you only going to get basic upgrades, or is the support package more inclusive?
Vision — what's the vendor's overarching vision for its product? Does the vendor demonstrate understanding of customer need, and will it add features accordingly? Or, will it add features that don't supplement the value of its product?
Community — does the vendor have many customers? Moreover, does the vendor have customers who are in your industry and/or have similar needs that would present a good use-case for your organisation?
Stability — how long has the vendor been in the market? Do analysts predict the vendor is on solid footing?
Focus — is the vendor focused on growing the company more than it is on delivering an excellent CMS? When vendors place too big an emphasis on growth, it could mean that they're looking to leave the market, which may leave you high and dry in the future.
Create a Shortlist of Vendors
Once you've determined your needs, the features you want in your CMS, and which vendors are the best fit, it's time to start creating a shortlist.
Who and what should make it onto your shortlist?
Vendors who offer the right features
CMS solutions that fit into your budget
Vendors who are geographically close to you—if you need support, you want someone who can provide that quickly
Write an RFP
A request for proposals (RFP) gives vendors the chance to demonstrate that they understand your needs, and that their CMS can fulfill your requirements.
The secret to writing an RFP is to frame your request so that the vendor can explain why it (and its CMS) is right for you. Sitecore suggests creating a use-case narrative that's based on your requirements and describes one of your challenges, which the vendor can specifically respond to.
Evaluate RFP Responses
Once your vendors have submitted their RFP responses, it's time to evaluate them. What are you looking for during the evaluation process?
First, the vendor should fill out the RFP according to your specifications. For example, if you tell a vendor to submit a PDF, anyone who doesn't do that isn't a good fit. Second, look at their answers: how well do they meet your requirements? Next, schedule demos for those vendors who offer appropriate solutions, and don't be afraid to ask tough questions; a CMS is a major investment, and you want to make the right choice.
Enlighten Designs: Helping You Choose the Right CMS
Enlighten Designs has two decades of experience delivering amazing digital experiences to its clients. Our partnership with Sitecore and other content management systems means we can help you get the right CMS for your needs. Talk to us about our free Illuminate sessions and other packaged offerings that can help your team align and make well-informed decisions - whatever project you may be contemplating.