Today's workforce is mobile and virtual, with people working any time, from anywhere. Because of the huge transformation we've all gone through, they need solutions that fit their unique workflows. This change to our working environments have given rise to citizen developers - employees within the organisation that are passionate and skilled enough to create new applications that help drive the business forward.
Read on to learn more about citizen developers and what you can do to empower them in your workplace.
What is a Citizen Developer?
As we mentioned earlier, a citizen developer is an employee who creates new applications for colleagues by utilising development and runtime environments approved by their IT department. These applications typically drive the business forward by boosting productivity and collaboration.
Citizen developers usually don't have formal training in programming, and are not necessarily part of the IT department. They may have some technical knowledge, but it's more about having a problem with their current workflows, being curious about using technology to make improvements - and having the passion and drive to create a viable solution.
Why Does the Rise of the Citizen Developer Matter to Today's Organisations?
There are a few reasons why this is an important next step in smart organisations:
For the first time, app development can take place outside of the IT department.
IT departments approve of this app development – it's secure and generates a product for internal use to boost productivity.
Citizen developers create apps that will make their jobs (and those of their colleagues) easier.
In short, employees no longer need to be specialists in programming to create useful apps. Moreover, the IT department doesn't need to bear the full responsibility of developing apps for the organisation. With the right framework, employees can do it themselves.
How Can Organisations Empower Citizen Developers?
With the rise of citizen developers, organisations are asking themselves how they can empower this new class of employees to create apps that drive the business forward.
The answer lies in using the right set of tools - ideally no-code or low-code.
They're typically easy and intuitive to use, so even if you don't have much technical knowledge, you can still create apps that help you do your job. We'll talk about these tools within Microsoft O365 in the following sections:
Power BI
Power Apps
Power Automate
Power BI
Power BI is a business intelligence platform from Microsoft. Part of the Microsoft O365 platform, the desktop version is free to use and includes a formula language that works like Excel.
With Power BI, you can connect to any data source to create data visualisations, bringing your information to life through graphics so much more sophisticated than the classic bar graph or pie chart.
How Power BI Works
Power BI connects to corporate data sources, so users can trust the information within the data visualisations. There are also built-in prep and modelling tools, so you don't waste valuable time and effort in preparing your data for use.
A drag-and-drop canvas and data visualisation templates enable you to create attractive, eye-catching graphics that are interactive - viewers can click on elements within the visualisation for a deeper dive into the data. Because Power BI is always connected to data sources, visualisations are always up-to-date. Once you've built your report, your organisation can rest assured they're looking at the most reliable and up to date information.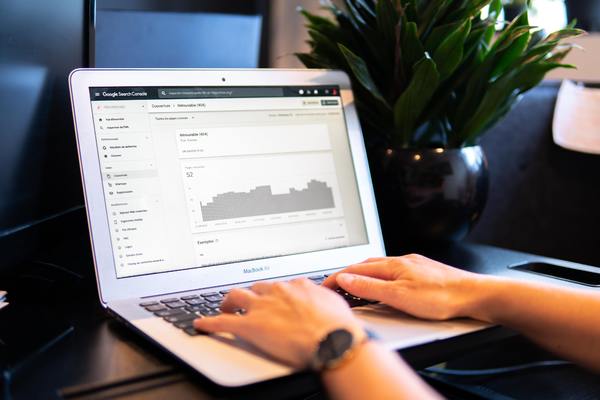 The Benefit of Power BI for Your Organisation
Power BI empowers citizen developers to create vital data visualisations for the entire organisation.
For instance: Jack works in sales. He stumbles upon an interesting trend – sales for the company's flagship product have dropped, yet more customers are purchasing a product that's in the next-lowest tier.
Jack logs into Power BI and accesses sales numbers from the past year and this quarter, which is when sales for the lower-tier product have really grown. He builds a compelling data visualisation that clearly tells the story then shares it with his boss, the director of Sales, who then sends it to the head of Product Development. As a result of Jack's discovery, the company shifts its sales strategy to realign its focus.
Power Apps
Power Apps, part of the Microsoft Power Platform, is a low-code application builder featuring pre-built templates and drag-and-drop functionality. Users can deploy apps quickly and continue to improve them after they've been deployed.
How Power Apps Works
As with Power BI, Power Apps connects to corporate data sources. Users can link their apps to those data sources, so information is always timely and reliable.
Power Apps surface data either in an underlying data platform or in online and on-premises data sources (such as SharePoint, Microsoft O365, SQL Server, and more). These apps can transform manual processes into automated ones, saving time and money.
The Benefit of Power Apps for Your Organisation
To demonstrate the benefits of Power Apps, let's go back to Jack, his organisation and that recent shift in product purchasing.
Jack's boss Daniel wants to understand who's buying the lower-tier product. He creates an app in Power Apps that connects to the sales database. It shows him that the biggest category of customers is mid-sized businesses in the manufacturing industry. Thanks to the app, Daniel saves hours by determining who the business' strongest prospects are.
Power Automate
Power Automate used to be referred to as Microsoft Flow. This software automates workflows so organisations can be more productive.
As with Power BI and Power Apps, Power Automate is a low-code solution. Users without technical experience can harness the power of robotic process automation to streamline manual processes and repetitive tasks.
How Power Automate Works
Users can access a set of templates for automated workflows for everything from a simple assignment process triggered by a single action to complex chains of actions, triggers and commands.
The Benefit of Power Automate for Your Organisation
Let's revisit Daniel and his quest for the strongest prospects. Daniel wants to receive notifications when customers who are in the 'Most Valuable' category buy products.
He accesses Power Automate templates to create this workflow, using connectors to link to corporate data sources for reliable information. He no longer needs to wait for emails or phone calls from his sales staff – instead, he'll automatically receive notifications whenever criteria is met so he can devote his time to other, more valuable tasks.
Enlighten: Empowering Citizen Developers in Your Organisation
Enlighten is a proud Microsoft partner with years of experience deploying solutions that empower employees. Our Modern Work team has the knowledge, expertise and learning resources to empower citizen developers at your organisation. For more information Contact Us