What Is Marketing Automation?
Marketing automation uses software to streamline marketing activities and transform them from manual actions to automatic ones.
Marketers engage in a number of repetitive activities, like sending out emails or creating social media posts. Those activities can be automated so that the marketing department is more efficient and it expands its reach.
Isn't Marketing Automation Really Impersonal, Though?
Whenever you hear the word 'automation,' you think of robots or computers. The last thing you would associate with automation is personalisation. Yet, marketing automation can make your marketing efforts more personalised.
Marketing automation utilises customer data to tailor messages to customers, so they're always relevant, timely, and useful. There are six ways this technology helps you improve customer relationships:
Gain a 360° view of customers
Nurture your customers
Personalise content based on location
Discern your most valuable customers
Provide customer-focused business results
Achieve multi-channel cohesion.
Gain a 360° View of Your Customers
Every time your customers interact with you, they share information about themselves (even if they don't realise it). They're implicitly telling you about their channel preference, and their purchases create a history with your company.
Marketing automation brings all of your customer's information into one place to give you a 360° view. This complete picture helps you build a stronger relationship with them because you gain a deeper understanding of who the customer is, what they've bought in the past, and what they want.
Nurture Your Customers
To build a long-lasting, deep relationship with customers, you have to nurture them. Show them you value them; prove that they can trust you.
Sharing personalised content at the right time goes a long way to nurturing customer relationships. It shows that you understand who they are and what they want from you. Marketing automation allows you to send out personalised messages at scale so that marketing professionals can focus on other valuable activities.
Personalise Content Based on Location
Last week, you visited your favourite restaurant and ordered that dish you absolutely adore. Today, you receive a coupon in your inbox for the restaurant. Too little, too late, you think – you could have used a discount when you were actually at the restaurant.
Location-based personalisation allows marketers to target customers based on their location. It leverages mobile device technology to push out notifications when a person is near a business. Location-based personalisation helps you build a better relationship with customers by encouraging them to visit you and see what's in store.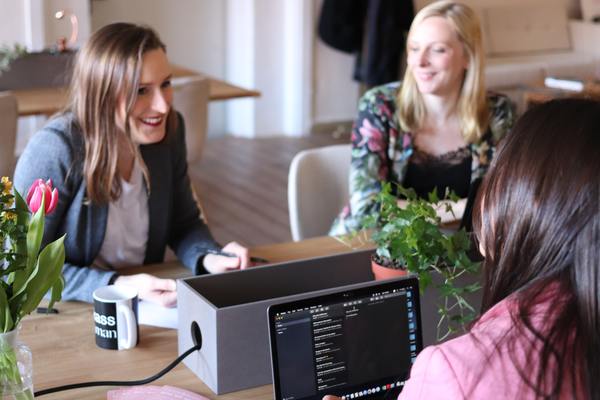 Discern Your Most Valuable Customers
Unfortunately, not all of your customers are valuable; some create more problems than they do revenue. Customers who create the most value for your company, on the other hand, understand how you help them. They don't quibble about costs, and they accept what you have to say when you offer advice. Moreover, they keep coming back to you because they appreciate what you do.
It's critical to build a deep, strong relationship with these customers. Yet, how do you figure out who they are, aside from relying on anecdotal knowledge? Marketing automation identifies your most valuable customers easily and accurately, so you can focus your marketing efforts on the people who really drive your business forward.
Provide Customer-Focused Business Results
There are two ways you can run a company:
Concentrating on the activities that keep the business running, such as budgets, manufacturing, and distribution
Empowering employees to keep customers happy.
To run your business the second way, you need the right tools in place. Marketing automation plays a role in empowering employees to deliver a better customer experience; it gathers information for a 360° view of the customer, delivers the kind of content customers want when they want it, and makes it easy for teams to collaborate on marketing messages.
Achieve Multi-Channel Cohesion
Are your marketing messages consistent across all of your channels, or is your LinkedIn saying one thing while your emails say another? A cohesive multi-channel marketing strategy means that your messages across all channels line up. This way your customer won't read one message in his email while seeing another message on social media.
Marketing automation plays a significant role in achieving multi-channel cohesion. It gives you deep insight into customer preferences, history, and behaviours. Additionally, marketing automation tools centralise content (including artwork, photos, layout, videos, and 3D content), so every member of the team has access to the same components to create marketing messages with the same look and feel.
'Marketing automation plays a significant role in multi-channel cohesion.'
With marketing automation tools, you also gain a deeper understanding into your customer's journey. You can then segment customers into categories and focus your marketing efforts on the ones who create the greatest value for your business.
Sitecore: Marketing Automation Tools for Better Customer Relationships
Sitecore's marketing automation platform helps marketers forge better relationships with their customers.
It gathers information on customers to give marketers a complete profile of them. Customer profiles can highlight customer purchase volume, marketing channel preferences and show real-time engagement with content.
'Sitecore's marketing automation platform helps marketers improve relationships with customers.'
With Sitecore, you can set rules for when personalised content goes out and distributed tailored messages based on either location or usage. These marketing automation tools save marketers time and effort while enabling them to reach their audiences with relevant, timely content.
Enlighten Designs: Helping You Implement Sitecore for Effective Marketing Automation
For over two decades, Enlighten Designs has delivered amazing digital experiences to its clients. We're a proud Sitecore partner, and can help you implement marketing automation tools to build deep, lasting relationships with your customers. To learn more about how marketing automation can help your business, Contact Us