Trend 1: The Rise of Citizen Developers
Citizen developers create new applications for colleagues by using development and runtime environments approved by IT. Regardless of their role in the organisation, citizen developers have a common goal: they want to create apps that boost collaboration and drive the company forward. However, these employees don't generally work in the IT department – in fact, they tend to have little technical knowledge.
We're seeing the rise of citizen developers across the enterprise, and the marketing department is no exception. One of the top martech trends for 2021 will be the increase in no-code or low-code marketing technology that enables employees outside of the IT department to create apps to enhance marketing campaigns.
Trend 2: Highly-Personalised Content
As consumer technology has become more sophisticated, customers' expectations changed. They are no longer content to receive mass-marketing messages designed for a broad audience. Now, they want the companies with whom they do business to reach out to them with relevant, engaging content.
This isn't a new trend for marketers; they've witnessed the increased demand for personalised marketing messages for several years. That isn't going to change in 2021 – on the contrary, customer expectations for personalisation will only grow. To understand personalisation trends for 2021, click here.
Trend 3: The Omnichannel Experience Will Gain Greater Importance
Do you use one channel to interact with brands i.e. email, social media, or visiting their websites? No, you don't – and neither do today's customers. They want to engage with brands across a variety of channels, and their experience must be consistent.
Again, the rise of the omnichannel experience isn't a new development. It reflects customers' growing desire for a consistent experience across all channels. Being able to deliver that consistent experience increases customer trust and helps build a long-lasting relationship.
Trend 4: The Use of Cloud and Headless Content Management Systems in Multichannel Experiences
What will power the omnichannel experiences we mentioned above? The answer lies in cloud marketing technologies and headless content management systems .
The cloud enables creating content regardless of where marketers work – they don't have to be in the office to work on or launch a digital campaign. A headless content management system means that the authoring function and the publishing function are separate, and there's no front-end. APIs deliver data to various channels, so developers can create multiple front-ends that call up information from APIs.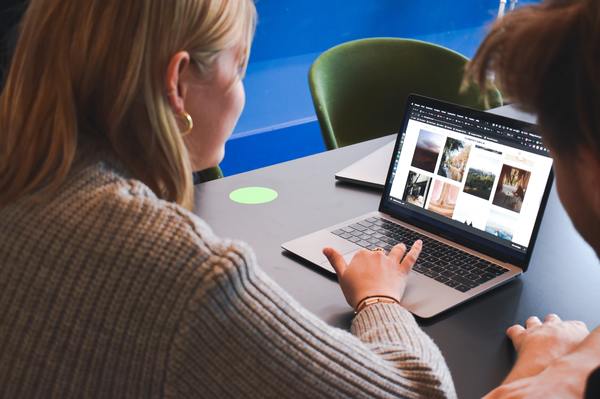 Trend 5: What You Do with Your Data Matters
Scott Brinker, a marketing technology expert, has a new spin on the saying 'data is the new oil.' He prefers 'data is the new oil paint.' It's no longer enough to have data: you only derive value from that information when you use it in ways that drive your organisation forward.
We'll see this marketing technology trend play out through the use of AI (specifically through machine learning). AI enhances analytics in the following ways:
Predicting what could happen next (for example, what next step a customer will take)
Extracting insights from unstructured data such as videos, social media posts, and audio
Finding patterns faster than humans can
Organising and preparing data quickly
Analysing data in real-time.
By using AI to analyse marketing data, decision-makers can see the impact of marketing campaigns. With that insight, they can create campaigns with better results.
Trend 6: Automating Marketing Activities
Think about all of the manual marketing activities that you perform in a single day. They're tedious and time-consuming; moreover, manual activities create the risk for errors – a single wrong keystroke could lead to major mistakes. What if you could automate those activities, though? You'd save enormous amounts of time as well as reduce errors.
In 2021 and beyond, we'll see a greater shift towards automating marketing activities . Automation saves time and money. In addition, it allows marketing professionals to focus on higher-value activities so that they can deliver greater value.
Trend 7: Context Marketing Will Become More Critical
Let's say you go to your favourite shop and buy a pair of shoes. Two days later, you receive a coupon for new shoes. You're annoyed – you would have appreciated this when you were at the shop.
Context marketing ensures that such a situation won't happen again. It delivers relevant marketing messages at the right time and in the right place. You reach customers when they're primed to buy and most receptive to your messages.
Trend 8: Immersive Technology Will Become More Popular
Immersive technology (which includes virtual reality, augmented reality, and extended reality) has moved out of the realm of science fiction and into the B2B technology landscape. While this technology is still in its infancy, experts believe it has many marketing applications.
We'll illustrate with an example: let's say Glen designs workspaces for his firm. He's in charge of updating the furnishings for the fifth floor. With augmented reality, Glen can use an app to figure out which furniture would look best in the existing space. The app inserts a virtual version of the furniture into a picture of the space, so Glen doesn't have to visit a showroom and guess what something might look like in the office.
Enlighten Designs: Helping You Implement the Latest Martech Trends
For over two decades, Enlighten has delivered amazing digital experiences to its clients. Today, those experiences include compelling digital marketing campaigns. As a proud partner of Microsoft and Sitecore, we understand which marketing technology helps you achieve your goal. To learn more, Contact Us